Natasha, Caffe Delizia
Sandra has made learning about Sage so much nicer than I was expecting. I feel I have learnt so much more than I thought I would - things I didn't even ask to learn. It was a pleasure and a huge help to our business.
Accounts Software Training for Business
Sandra Silk Bookkeeping and Business Services provide one to one training in Sage Accounts, Xero and Quickbooks Online (QBO) software based on your business needs. Learning in this way is very effective as you will learn how to deal with the paperwork you receive in your business and the type of transactions you need to record.
One to one training is intense and is therefore offered in 3 hour sessions so you can learn without becoming overloaded. The training sessions are flexible to ensure they focus on and meet your needs.
Sage Accounts training is carried out on your premises using your own Sage data.
Xero and QBO training is usually carried out in our training room at our offices at Old Sarum although can be carried out at your premises on request.
Xero Training
Xero enables you and your advisor – bookkeeper or accountant – to access your accounts simultaneously. You can do as much or as little of your accounting as you wish comfortable in the knowledge that your advisor will be able to check and amend anything you are unsure about.
---
Sage Training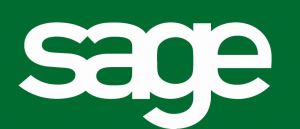 Sandra Silk Bookkeeping and Business Services can provide one-to-one Sage Accounts training on your premises using your own Sage Accounts software (Instant or Sage 50) and your own paperwork.
---
Quickbooks Online (QBO) Training
QBO is cloud based software which you and your accountant, bookkeeper or advisor can access anytime anywhere. If you want to learn how to use it in the best way possible for your business one of our QBO Certified ProAdvisors will be able to show you how. You can learn as much or as little as you would like but your training will be relevant to what you need and want to do.
---