Businesses fail for many reasons but nearly all of them cite outside forces working against them - rent or rate rises, parking charges, delays caused by suppliers, no support from the bank, etc, etc.
What they don't think about is that maybe they are selling the wrong product, or perhaps the right product for the wrong price, or the right product in the wrong location. Maybe their customer service is off putting. The staff may seem disinterested in helping someone to choose a product and prefer to continue their personal conversation or their voice on the phone is bored or unhelpful.
Every customer will have experienced one of these from a business they have approached but business owners just can't see it and prefer to blame the outside world.
How many businesses simply fail because they can't manage their money or the owner is drawing too much from their business? Many business owners think they can put whatever they like through their business and although a bookkeeper or accountant will divert it to "drawings" these expenses are still draining cash from the business that is needed to pay wages and suppliers.
Many years ago I worked with two people in partnership and after a few weeks one said that they needed to take X amount from the business. I, of course said that would be X x 2 as they were equal partners and that actually, being a new business, they weren't even turning over that amount. Needless to say the partner insisted they needed that much to live on and continued to draw from the business and very soon it folded.
Another business, which ceased trading in less than a year, frequently received parking fines for parking on double yellow lines. They thought it didn't matter because they thought it was a business expense but what they didn't see was that every one of those fines reduced the cash they had available to pay their suppliers and themselves.
During the 11 years I have been in business I have encountered similar situations where business owners do not seem to understand the effect drawing too much from their business has on its success. They put all sorts of personal things through their business and then say "I don't earn much". If they take a look at their drawings or director's loan account I think they would be surprised how much they do "earn".
Everyone needs an amount of money to live on (and nobody ever has enough as we live better and do more the more we have) but business owners cannot presume to take the level of earnings they need from their business without taking into account their business commitments. The best option is to reduce your overheads and increase your turnover by providing the best you possibly can to your customers in terms of product and service and make sure you have the product or service that people want to buy.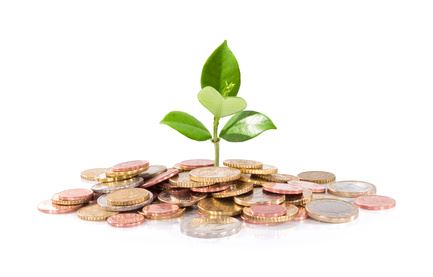 Business owners have so much to do and think about that they can't always see what is happening with their business so an outside resource can provide a welcome insight into what is really happening. There are lots of accountants, bookkeepers and business advisors who can help as long as you are willing to listen and consider what they suggest.
If you are struggling with your business and are blaming everything outside and not looking at what is happening within then get some advice. There are grants available which can help you to turn a corner.
The business owners we work come to us not only for peace of mind but because we work with lots of different businesses at different stages and can provide some support, some advice and a usually a recommendation of someone who can help as well as, of course, good bookkeeping support so you know what's happening with your finances. If you feel this is an aspect of your business we can help with please give us a call.