Choosing a Bookkeeper
There are a number of things you should consider when choosing to outsource your book-keeping.
Are they qualified? Do they have a manual bookkeeping qualification which will have given them the foundation for understanding computerised accounts? What level of qualifications do they have, can they show you certificates, when did they qualify, how do they keep their knowledge up to date?
Do they have bookkeeping experience? How much, how long ago, can they provide references?
Do they have Professional Indemnity insurance? This is a requirement for a book-keeper who is registered with their Professional Organisation and should be held by every bookkeeper who is providing a service.
Are they registered with either their professional organisation or with HMRC as compliant with Anti-Money Laundering Regulations? From 15th December 2008 all Accountancy Service Providers (accountants, bookkeepers and payroll administrators) were required to have systems in place to identify money laundering and to report suspicious activity. A book-keeper who is registered and compliant with the Regulations will ask you to produce identification for their records or will verify your personal details.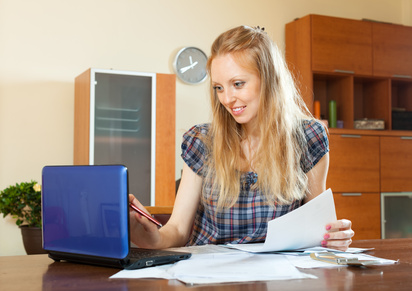 All of the above will require a book-keeper to have invested in their career and their business and it can be the first step to determining that a book-keeper works professionally and within the guidelines of their trade.
In addition you will probably want to know:
If they have experience in the software you currently use or want to use?
Are they able to provide the support you need when you need it?
Are they honest about what they can and cannot do?
Are they proactive?
Do they have good attention to detail?
Will you be able to work with them?
Do you feel you can trust them?
Will they work directly with your accountant?