Xero Accounts Software
Are you using a handwritten book, a spreadsheet or other accounts software which is not working well for you? It may be time-consuming, un-organised or just difficult to use. We will be able to get you quickly set up with Xero which will make your life a whole lot easier. Whether you want someone to do it all or just some of it we have a solution for you.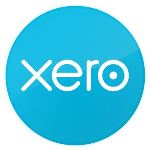 About Xero
Xero is an award winning online accounting system that puts business owners back in control of their accounts. Your financial information is available anytime anywhere with bank transactions fed directly into the accounts to give real time cashflow and accounting information.
About Us
We are very experienced Xero users having used it for an increasing number of businesses since 2011. Our Certified Advisors work on Xero on a daily basis keeping our clients' accounts regularly up to date, submitting VAT returns and providing monthly management reports.
We have lots of experience in setting up Xero with relevant information from other accounts software for businesses who want to change.
What Do We Like Best About Xero?
As long as you have broadband the accounts are always accessible
It is very user friendly and intuitive
It is time-saving
It is cloud based so you and and your bookkeeper can use it without any need for sharing updates between you
Invoices are easily created and emailed directly from Xero
Payment reminders can be sent automatically to chase payment for outstanding invoices
The daily bank feed enables you to see all your transactions and allocate them to outstanding customer or supplier invoices.
Documents can be attached to each of your transactions either directly or by using the free Hubdoc connection giving you and your advisor instant access to the original information
Reports are easily and quickly produced to give you financial knowledge about your business
More than one person can securely access the accounts information enabling you and your bookkeeper or accountant to look at and discuss your finances at the same time without a face to face meeting.
Xero Pricing
Xero is a subscription based software which varies in cost.
The Starter subscription costs £10 + VAT per month for businesses with a small number of transactions
The Standard subscription costs £24 + VAT per month for businesses who need an unlimited number of transactions.
If you want to raise invoices in a foreign currency or have foreign currency bank accounts you will need the Premium subscription which is £30 + VAT per month
Xero Training
We provide bespoke Xero training for business owners to enable them to use Xero in the best way for their business. Find out about our Xero training here.
Or telephone us on 01722 341820 to find out more.