Jen Korner - Korner Construction Ltd
Thank you for all your help sorting out my book keeping for this specialist VAT situation regarding a Grade II Listed building in preparation for our VAT inspection I am extremely grateful for the efficiency and I am happy and confident to carry on with your services.
Sage Accounts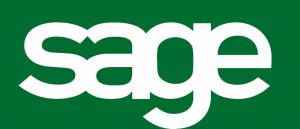 Sage Accounts is still the most commonly used accounts software and we are experts in using it for day to day accounting. We find it straightforward to use and like its reporting which we find suits many businesses. We create bespoke Profit & Loss reports for our clients so that they receive information that is meaningful for their business.
We use Sage 50 Accounts software in our offices at Old Sarum where we work on many different versions of Sage for our clients. All Sage data is kept securely and retained for the required period of time.
Many users do not find Sage user friendly but all our bookkeepers have manual bookkeeping qualifications which makes understanding the double entry of Sage very straightforward.
We are often asked to sort out accounts that have got in a muddle - the audit trail Sage has (which many other softwares do not have in an easily used format) makes this so much easier!
So if you use Sage and need some help give us a call. We can make things a whole lot easier for you.
We belong to the Sage Accountants Club and as well as receiving technical support so that we have minimal downtime if there is a problem with the software we can also purchase Sage Accounts and Payroll on your behalf at a discounted price.
Find out more about our bespoke Sage accounts training which will help you use Sage better in your business.