For the second time this year our office has closed for a team training day. We do get together regularly for team meetings but a whole day of training has proved extremely valuable to us. Whilst we work as a team supporting each other we all work independently with different clients and different types of business and our work can be in or out of the office so part-time workers may not meet their colleagues very often.
In house team training is therefore valuable on many levels. For the bookkeepers it was an opportunity to share good practice and to find out more about the diffrerent work required for different clients. It is such a good opportunity for everyone to gain as well as share knowledge. We did, of course, have some very specific training on VAT including discussions about EC Sales Lists, digital downloads, import VAT and changing VAT scheme to ensure our clients are on the most beneficial scheme for them. We also shared tips on the accounts software we use and had revision training on our in house CRM software.
Our regular team meeting held later in the day was an opportunity to share the future plans for the company ensuring everyone feels involved and knows what is going on.
Our training day was rounded off with a fun team challenge at the Escape Rooms in Salisbury where we had to find the missing Magna Carta - very topical in Salisbury this year. It was interesting to see how well everyone worked together and we had such a good laugh. It certainly tested our powers of observation, memory and lateral thinking! We even did it under the challenged time of 1 hour!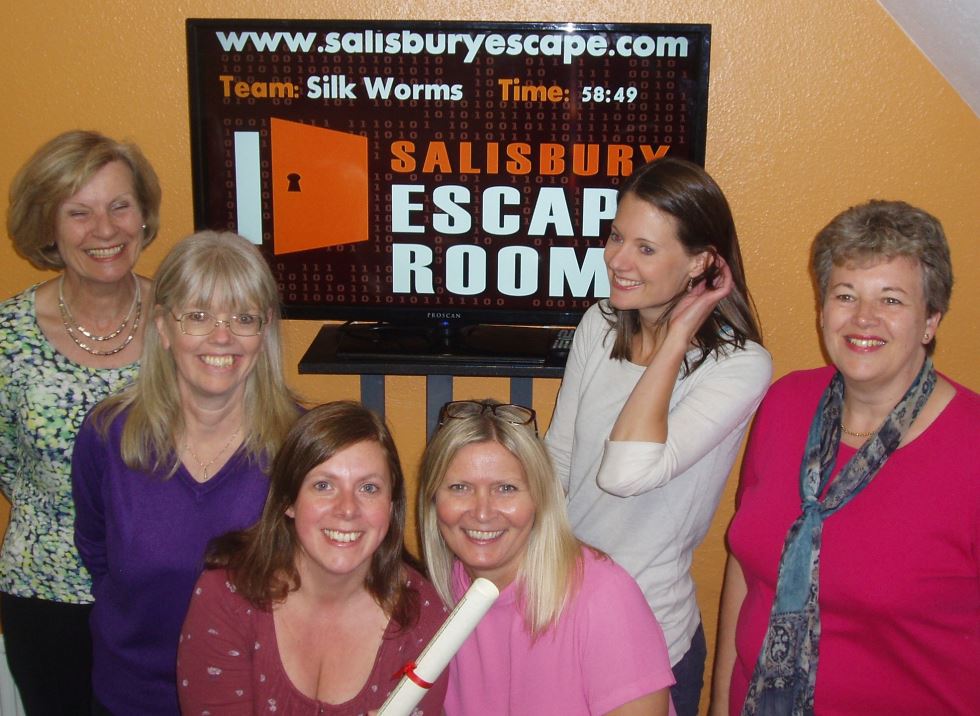 A meal out at a local restaurant gave us all a chance to discuss the challenges of the Escape Room but spend some time together talking about stuff other than work.
It was a great day and reminded me how choosing the right people to be part of our team makes running a business so much more enjoyable.