I was very privileged last week to be invited by John Glen MP to attend the Department for Work and Pensions Select Committee to provide an insight into how auto enrolment is affecting small businesses. The DWP Select Committee launched an inquiry into pensions auto enrolment in December 2015 and since then a variety of individuals and organisations have provided written or given oral evidence.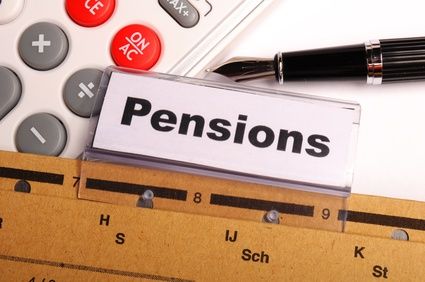 Held at Portcullis House in London, it was an unexpected opportunity to visit such a fascinating place. Exactly as you see on television the committee room had a horseshoe shaped table where the MPs sat asking questions of the witnesses in front of them with members of public sat behind. The first session was televised but the second session, which I was part of together with three others invited by their MP, was more informal and therefore not televised.
It was a very interesting and worthwhile experience to be able to share information about how auto enrolment is affecting businesses now and how much additional administration will be involved to maintain compliance.
The formal and televised session discussed how auto enrolment is affecting employers who are not businesses - those employing carers for elderly relatives who want to remain living at home or a nanny to provide care to young children. I have been contacted by individuals who employ carers to look after a disabled child and others who need to employ short term home help. These individuals are not business owners but are expected to not only run a payroll but decide on and set up a pension scheme for their employee however short term that employment might be. Their concerns are for the care of their child or their relative and they should not have to be worrying about the complexities of a pension scheme and the resulting administrative burden.
Our informal session focused on NEST as well as the additional work required once a scheme is set up. Set up does have its challenges, especially if you do it yourself, but ongoing compliance if your payroll varies from month to month or week to week will require a lot of additional work and there are fixed timescales for completing communications and providing contribution information to the pension scheme.
Many business owners will manage this themselves but many will just want to know that it is dealt with properly and in a timely fashion and there are a number of organisations like ourselves who provide this service. Auto enrolment has deadlines just like PAYE and VAT and missing any of these has a consequence which will hit the cashflow of business owners. The fines for ignoring auto enrolment will be so damaging to small businesses it is not worth burying your head in the sand. However the costs to micro and small businesses are of enough concern that rather than employment increasing it is more likely to decrease and businesses may even close.
It was extremely valuable to have the opportunity to attend this session and I hope that my contribution on behalf of small and micro businesses will be of some benefit to them.
It would be interesting to know what business owners and individuals such as those mentioned above feel about auto enrolment and how it will affect them or their business.