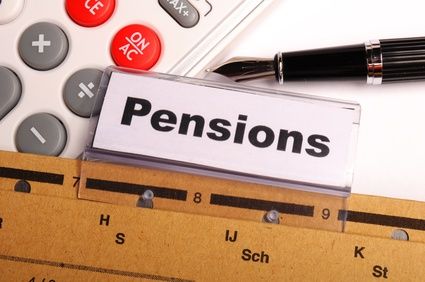 Several of the employers we work with reached their Staging Date between January and March enabling us to finally complete the set up process which we started for them many months ago.
March saw the largest number of new customers so far for our Auto Enrolment service indicating that employers have realised that they do have to do something about it.
Choosing your pension scheme, if you know what to choose from, is straightforward but understanding the requirements and setting up the scheme is a lot more involved. We have made set up easy for our customers by providing them with details of three pension schemes to choose from. Apart from choosing a scheme and providing us with their company and employee information that is all they need to do. Karen, our Auto Enrolment Administrator, will do the rest to ensure all the paperwork and correspondence is completed in advance of the deadlines after which The Pension Regulator will implement hefty fines.
But while implementation is complete there is still ongoing assessment, compliance and record keeping to be done every month once your Staging Date is reached.
Assessing your employees every time the payroll is processed to see if any who didn't earn enough last month should be auto enrolled this month, or whether they have become eligible to join because they are now within the age range, will require extra time and knowledge of the rules. Ensuring compliance by corresponding with employees who become eligible, auto enrolled or new starters will require more admin time and maintaining records including opt out notices will require a system which is secure and easily accessible when required.
Are you prepared for the extra work needed for auto enrolment?
Do you have time to research, understand and implement?
Do you have time to write the necessary letters to your employees and maintain the required records?
Do you have time to request refund of contributions from the pension provider and return these to employees who decide to opt out?
Are you able to answer your employee's questions about auto enrolment?
There is a lot to understand about auto enrolment and it seems unfair to put yet another burden on small business owners who don't have the resources that larger businesses have. However the solution is to ask someone who has experience of what is required to do this for you.
Our Auto Enrolment service has been set up to help small business owners like you who just don't have the time but know that it has to be done. Do you think it will be too expensive to ask someone else to do it? If you seek advice from a financial adviser it will cost you several thousand pounds. Our set up and implementation services starts at £349. We can't give you financial advice but we can give you details of the three most cost effective schemes for small businesses. And we can provide ongoing assessment, compliance and record keeping if that helps you too.
If you would like peace of mind knowing your auto enrolment is sorted contact Karen Reynolds now on 01722 341820 and find out for yourself how friendly, approachable and helpful she really is.