If you are a business owner do you have the skills you need to process the payroll for your employees? It is not always as straightforward as you think and you will only find that out when you have an angry employee or two demanding explanations or HMRC contacting you. Is it worth the risk?
My blog this week focuses on the plight of one of our newest payroll clients who had recently purchased a business and wanted some payroll training in order to pay the staff later that month. Their plan was to understand the payroll process before passing the task on to someone else. They had been told by the previous owner to purchase Sage payroll and Sage had signed them up to a monthly subscription but they really didn't know where to start.
Payroll can be complex and whilst we can provide a software training session we could never impart all the information in a single training session which should be considered when processing payroll.
I suggested outsourcing the payroll but the business owner was still very keen to learn to do it themselves even though I explained that it is not always as easy as you expect. After further discussions I told the business owner what the monthly cost would be if we did it - there was silence. Then "but that is only £2 a month more than I have to pay for the payroll software". Now either our service is too cheap or the software too expensive!
So this new business owner became a payroll client and was certainly relieved they had not done it themselves. The payroll, whilst appearing straightforward, was far from it. Various issues arose and the staff were in uproar. They had shared their anger with the previous owner and all were contacting HMRC to try to prove that we had run the payroll incorrectly. Our HR advice line was invaluable for ourselves and our client.
Of course it was all far more involved than this simple paragraph shows it to be but the payroll we processed was exactly as it should be.
The single thing that resolved this situation was that because we were one step removed we weren't caught up in the emotional aspects this type of situation creates. We were able to explain to the employer both by phone and email the facts from a payroll point of view, as well as from the point of view of the employees and they could use this information when talking to the employees. We are experienced in running payroll and knew that it had been processed correctly. If the employer had run the payroll for the very first time, ever, they would have been convinced they had done it wrong (and they may well have got it wrong anyway).
So outsourcing your payroll has a variety of benefits for you:
You will be using a payroll provider who is experienced and knowledgeable and is used to working with different employer/employee situations
There is no risk of it being wrong because you don't understand or don't know how to deal with certain pay situations
You don't have to keep up with changing legislation
You have someone to discuss unusual situations with
You don't have to think about it! Just provide the pay information and we tell you how much to pay your employees and HMRC. Simple and worth every penny if you ever have a difficult situation like our newest client.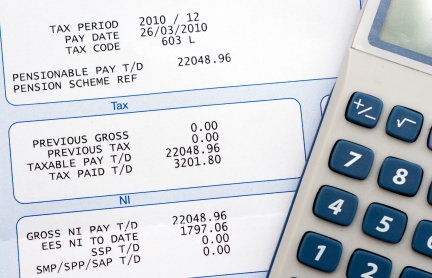 So if you feel it is time to outsource your payroll or you are a new employer contact us now. Don't get yourself into a difficult situation. Our payroll clients have access to an HR advice line so if they do need support it is instantly available.
Give us a call on 01722 341820.