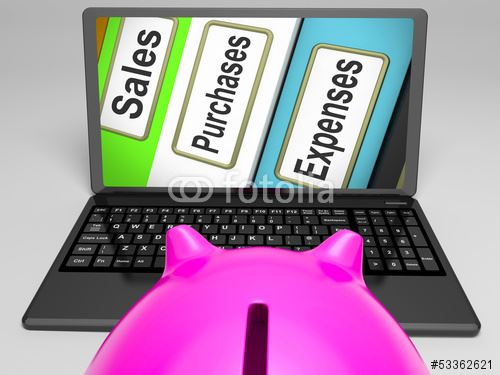 Bookkeeping is defined as "the recording of all financial transactions". Sounds simple but if that was the case why is bookkeeping a career with qualifications ranging from Level 2 to Level 4?
The financial transactions of a sole trader's business to those of a huge organisation vary enormously but whatever level of transactions there are bookkeeping principles to follow. A sole trader business can be just as complex as a limited company business, maybe more so in some cases - we certainly deal with sole traders who have high value businesses and large numbers of transactions as well as limited companies who have very few.
Whatever type of business there is more to bookkeeping than just recording "ins and outs". Cloud accounting software and allocating transactions straight from the bank feed may seem straightforward but the management reports you rely on to run your business will only be useful if your "ins and outs" are recorded accurately and you can really follow what is happening with your business.
So many businesses want to do the bookkeeping themselves. Cloud accounting software has made that much easier but the person recording the transactions still needs to understand what they are doing, how to do it and what effect those transactions are having on the accounts of the business.
Maybe you can't see the value a bookkeeper can add to your business but you may wish you had when your accounts begin not to make sense and it all looks a mess. Then it becomes much more costly to put right. Keeping accurate accounts records is not only necessary to produce annual accounts but also so you really know how much you owe your suppliers and how much your customers owe you. Vital for managing the cash flow of your business.
And what price is peace of mind worth? Maybe you think it is expensive to have a bookkeeper but they do so much more than just recording financial transactions. Maybe the value for you is having someone deal with the VAT Inspector on your behalf, or setting up a cash flow forecast, or integrating some software with your accounts or producing some bespoke management reports, or help to understand your KPIs.
So whilst a bookkeeper will be able to manage your day to day financial transactions and keep track of your expenses and income and pay your suppliers and chase your customers and reconcile your bank accounts and do your VAT returns, an experienced bookkeeper will be able to help you with so much more than that. A qualified knowledgeable bookkeeper can be extremely valuable to a business because they just know so much and can tell you about things you wouldn't have even thought about.
If you would like to understand how a bookkeeper can help your business and give you peace of mind give us a call on 01722 341820. Or if you need to get to grips with your accounting software we can provide some straightforward training in how to use it best for your business.