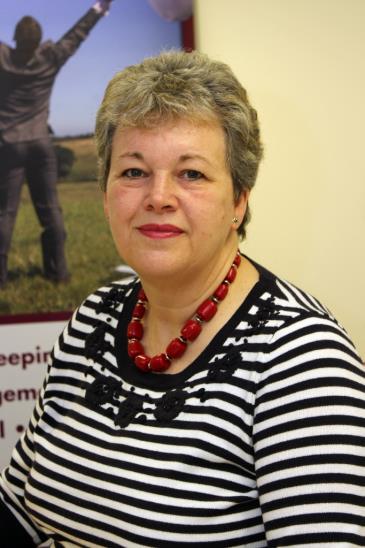 I have been providing bookkeeping services to individuals and businesses for more than 14 years now and one of the biggest surprises to me in the first few years was to be told that I was a good bookkeeper. I was surprised because shouldn't all bookkeepers be good? Keeping accurate records and understanding the financial aspects of a business is what bookkeepers do and whilst we learn different areas of bookkeeping for different businesses the foundations of our learning are still the same.
But as my practice has developed and we have worked with more and more businesses I know that there are some good and some not so good bookkeepers who have been given responsibility for the finances of small and not so small businesses.
So why aren't all bookkeepers good at what they do?
There are three qualities which I think are vital in a good bookkeeper.
Ability
If you ask someone to do your bookkeeping or your accounts you have to know they have the ability to do the work properly. A lot of business owners think anyone can do bookkeeping and pass the task on to their receptionist or an administrator. But the priority for those people is the part of the job they enjoy doing and if bookkeeping is not top of that list it won't get done properly. An whilst someone can be trained to do the bookkeeping if they don't know where to start it can all become a bit of a mess. I have even seen experienced bookkeepers get in a muddle when they have to start using new software or add in a new element to their bookkeeping.
A qualified bookkeeper will know the importance of consistency and accuracy when recording transactions, they will be able to manage the complexities of VAT and understand why and how to reconcile control accounts. Accounts have a structure and every transaction needs to be put in the correct place within that structure in order to produce accurate and meaningful accounts. A good bookkeeper will know this. We frequently find income recorded in expense codes and expenses in income codes and of course one of the effects of this is a lower turnover showing in your management reports - not so good if the bank manager needs to see them.
So you need to be sure that the person you have tasked with keeping your accounts has the ability to do all the things you need them to do. Don't hand it over and then forget about it because as a business owner you are still responsible for the finances of your business and should know whether your bookkeeper is doing what needs to be done correctly.
2. Trust
Your bookkeeper will have access to all sorts of information about you and your business. They will probably be able to access your bank to make payments to suppliers, they will manage your cash flow and will prepare your VAT returns. You have to trust them to be confidential and to not do anything which is detrimental to the finances of your business.
It is vital that you have trust in your bookkeeper but it is also important that you do not lose sight of the financial side of your business. You should know how much you have in the bank, how much your customers owe you, how much you owe your suppliers, when your VAT return is due, how much it is expected to be, and of course whether your business is making a profit or a loss.
A business owner can quickly lose trust in a bookkeeper who doesn't file VAT returns on time which then instigates penalties and a visit from the VAT inspector. Or a bookkeeper who keeps making duplicate payments to suppliers causing a cash flow problem. Or a bookkeeper who just doesn't get the accounts done on time.
We have frequently restored the confidence of business owners who have been treated badly by a bookkeeper and are reluctant to let anyone else take it on in case the same happens again.
3. Being approachable
Being able to talk to your bookkeeper and ask questions, however simple you may think they are, is crucial. A bookkeeper should always be able to explain the accounts and particularly the key figures in a business especially if the business owner wants to understand how particular figures are made up or how figures compare with previous months and previous years. Having a good relationship with your bookkeeper will give a business owner the opportunity to discuss the financial aspects of any business plans they have and the bookkeeper will be able to prepare relevant figures to help the business owner make decisions.
I enjoy talking to clients about the plans they have for their business. They know they can run things past me if they are not sure about something and if they have a question they can't answer they know I will research it and get back to them. Being approachable is rewarding because you become so much more involved.
There are, of course, other valuable qualities to be found in a good bookkeeper but these three, I feel, are important for business owners to think about when handing over their bookkeeping for someone else to do. No business owner can avoid keeping records of their income and expenses as they have to be reported for tax purposes annually and, if VAT registered, for VAT purposes quarterly. Getting the right person from the beginning will make life a lot easier and will potentially avoid an enormous bill from the accountant when they have to correct the muddle your bookkeeper has handed them.
Over the years I have been working as a bookkeeper some of the records I have seen have been shocking. And not only those produced by a bookkeeper. Some records produced by accountants have been pretty shocking too. It is important for your sanity and the growth of your business to have someone doing your bookkeeping who has the ability, that you can trust and who is approachable.
Our bookkeepers have all these qualities and more so if you are lacking confidence in the ability of your bookkeeper give us a call to see how we can help you. We will soon restore your confidence.
And if you are a bookkeeper with these qualities please get in touch as we are currently recruiting an additional bookkeeper to join our team.