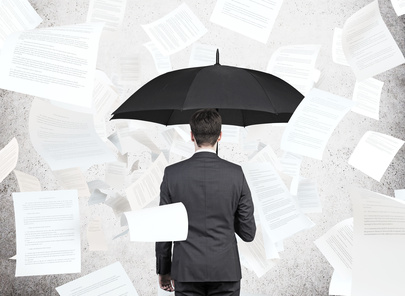 What is important to you when you are considering outsourcing your bookkeeping?
Maybe you just need someone, anyone, just to organise all that paperwork which keeps appearing. Do they need to know what they are doing? Do they need experience?
If you want to keep your finances on track you will need someone who can do more than just organise paperwork. You need someone who understands accounts, can do what you need them to do and is reliable and honest too.
But in order to get someone who will really add value to your business you really need to think through what it is you want them to do and what knowledge and experience you would like them to have in order to provide you with the service that you need. You may have been keeping the accounts yourself in which case you will have a good idea of what is needed but perhaps you have just been muddling along and really don't know what you need.
In either case here are five things to think about to help you plan and select the best resource for you.
Do you

need

someone to work from your premises or can they just as easily work from their own premises? If you have bespoke or desktop accounts software they may have to work at your premises but if you are using cloud accounting software they can work from anywhere.
How much time do you need someone? If they are visiting your premises do you need them to come every day, every week, every fortnight, every month or every quarter. If they are working from their own premises how frequently would you like your accounts brought up to date?
What accounts software do you want them to use? If you are not using software already are you open to recommendation? Do you want them to be able to use other software which integrates with your accounts software or do you want them to set up some software for you?
How much of your accounts will they be expected to do? Will they be preparing and sending sales invoices, chasing customers for payment, recording and reconciling all transactions, preparing management reports and cash flow forecasts and submitting VAT returns. It is important to be clear about how much work is involved.
Does your business require some specialist knowledge? Perhaps you sell overseas or import goods and this needs a good understanding of import and export VAT and distance selling rules. Maybe you sell second hand goods and have to use the margin scheme for VAT.
When we receive new enquiries it really helps us to know what our potential client would like from us and if you have thought through these things you will have a clear idea when we ask you what you need. We will, of course, ask you other, more practical, things like:
Are you a sole trader, limited company or partnership
Are you VAT registered and if so when is your next VAT return due
When is your year end
Do you have an accountant
Are your accounts up to date
But more importantly we will want to get an understanding of why you need help and how you would like things to be different to what you have now. We feel it is important to meet potential customers so once we get an understanding of what you need and if we can provide the service you are looking for we will arrange to meet with you. Whilst lots of businesses work remotely with their customers we find an initial face to face meeting enables us to develop a better relationship. And of course we don't limit meetings with our customers to just one! We are available to meet with customers whenever they want to talk something through.
We recently started working with a long established and growing business which needed its financial processes reviewed. They were going through a period of change and needed accurate, regular and timely management reporting. We have introduced new software and clearer reporting with regular monthly finance meetings to give them an opportunity to understand and discuss the reports. Processes in all businesses do need to be reviewed from time to time because they can become so automated that nobody is really looking at what is happening.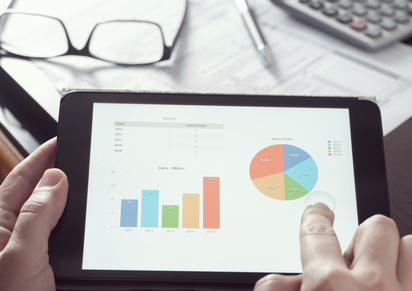 The bookkeeping service we provide varies from business to business. One size does not fit all. Businesses need a different level of service and business owners have different priorities. Some business owners need cash flow forecasts and management accounts every month, others are not bothered. Some need us to raise and send their sales invoices and chase their customers, others are happy to do this themselves. The majority are more than willing for us to take responsibility for filing their VAT returns!
We have a team of experienced bookkeepers who can provide the level of support which suits your business best and one of the advantages of choosing to work with us is continuity. There will never be a situation where your VAT return is late because your bookkeeper is off sick. Our team of bookkeepers cover for each other as well as sharing their knowledge and experience.
If you are thinking about handing over the time consuming task of managing your own business finances I hope these suggestions will help you plan and identify what is most important to you.