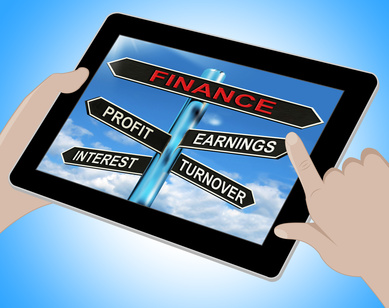 Bookkeeping is an unknown quantity for many people. Does anyone really understand what it entails and what a bookkeeper does? Bookkeeper is a title which can cover everything finance related or can be as simple as data entry. The word "bookkeeper" doesn't really do justice to our role in a business but I haven't yet come across another term that explains it any better.
So I thought in this blog that I would give you an outline of how we help some businesses with their bookkeeping so you can see how what we do varies from business to business.
Service industry
A family business taken over by the younger generation with lots of ideas and plans but no real understanding yet of the finances. We moved their accounts to Xero so they could access information about their debtors and creditors whenever they wanted and gave them training so they could find what they need. We work on their accounts weekly recording all their sales invoices, which are created in industry specific software, and all their purchases so they can see who owes them and who they owe. They can make payments using the list of unpaid supplier invoices from Xero and add the payment straight to the invoice they are paying. We reconcile the bank and do their quarterly VAT return. We give them monthly management reports highlighting any particular things in the accounts we feel they should know about but probably more importantly we also have a meeting with them every couple of months to go through the reports and give them the opportunity to understand their accounts and what is happening with the business. I know that being able to contact us whenever they have a question or don't know what to do about something has been of enormous value to them.
Research
We work with several businesses who are involved with research and developing products but one in particular has found the support we have given has really helped the business to develop. This is another business which we transferred from Sage to Xero because we knew the client wanted frequent visibility of their accounts and to be able to have an accurate cash flow forecast. We work with these accounts on a fortnightly basis adding all the invoices, reconciling the bank transactions and updating the cash flow forecast which is linked to Xero. The client relies on the cash flow forecast being accurate and up to date because in this type of industry any spending has to be carefully monitored. We complete quarterly VAT returns and produce monthly management accounts as well as reviewing annual draft accounts.
Online Sales
Again we work with several business who sell their product online and in some cases also manufacture what they sell. One business we have worked with for several years has always maintained their accounts using Sage 50 and we continued doing that until their last year end when we converted the accounts to Xero. There were a number of reasons for this. The business had grown significantly in the last couple of years and there were a lot of transactions to reconcile - Xero makes this task much quicker and simpler. Recording their online sales in Sage had become more complicated because they were selling more overseas and their Sage needed to be upgraded to deal with foreign currency. And of course with MTD just around the corner it made sense to move to Xero. We visit this company, and its four related companies, 3 to 4 times a month and do everything from opening the post to preparing bespoke management reports, from submitting EC Sales list to producing and filing a quarterly group VAT return. We have streamlined the work processes over the years so, whilst the companies are growing, we are able to keep our visits efficient and minimal.
Other
I have called this final example "other" because it doesn't relate to a particular industry. We work with numerous business owners who just don't know what needs to be done and rely on us to tell them what they need to do and when. There is so much legislation now that it worries most business owners that they are going to miss something, forget a deadline or just get fined for something they don't understand. Many do not even like opening brown envelopes and bring them for us to open!
We do accounts for small businesses who only need us once a year but need to be reminded that they do need to have their accounts done and their tax return has to be submitted. We do accounts for larger businesses who never remember when their VAT return is due and rely on us to prepare and submit it for them and ensure it is paid. We do accounts for start up businesses who have no idea what they should be doing and we advise them so that they have more understanding and can do some of what is needed themselves. We provide Xero training for those who want to be able to do their own accounts but mostly they are relieved that we will do the necessary and tell them what they need to know.
We are there to support businesses with whatever they need related to their finance. We are not accountants and therefore don't give tax advice or do statutory returns but we regularly register businesses for VAT when they reach the VAT threshold, talk to HMRC on their behalf when they don't understand the correspondence they have received and advise them what to do when they have received a late or under payment notification which in most cases is incorrect. We ensure they will be ready for MTD (even if they don't understand what that is) and above all we make them feel that they can talk to us when they need to.
We want to see businesses grow.
We want them to understand what they need to do.
We want them to understand their finances and how their income and spending affects the growth and development of their business.
We love bookkeeping and we love working with business owners who value the support we give them. If you need this support to move your business forward please get in touch with us. We would love to work with you and see your business go from strength to strength.