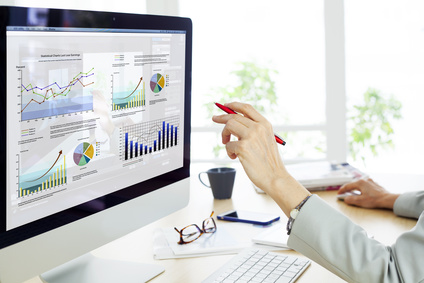 We have been trialling and evaluating software which will integrate with Xero to provide our clients with the key figures they need to know to support them with the development and growth of their business. The software we have looked at has varied in what it can produce and how it looks. The companies selling the software are good at what they do - they show how pretty it is and how easy it is to use - but that is what they do every day and they know their software inside out.
We know from our experience with people who come to us for training on Xero that it if you don't use something regularly it is easy to forget how to use it. Not only that but whilst you might remember the basics you have probably forgotten all the other things it can do to make your life easier.
So we are very aware that whilst the software we have been trialling looks simple to use when someone gives us an online demonstration, the reality is that, unless we use it every day, we will forget how. Integrating these softwares with Xero is straightforward but setting them up so they produce reports which are key to your business takes a little time. So how valuable are these add-ons in helping you to know your key performance indicators?
Throughout the evaluation our constant thought is always about the clients we work with. The pretty graphs are interesting but are they useful? How many of our clients would want to use this type of software to give them a picture of how they are doing and give them a basis to work on for the future? Would they value it enough to pay a monthly fee on top of other fees they are already paying? Would they even look at it after the first couple of months?
Software like this is only as good as the information which feeds into it and if the information is not kept up to date then the reporting will not be up to date. For example cash flow forecasts need to be kept up to date on a daily or weekly basis to be of value. Is it worth doing a cash flow forecast if accounts are only brought up to date monthly or quarterly? Is it worth investing the time to set it up?
Taking time to look into some of the multitude of softwares that now integrate with Xero is valuable. There could be something out there that one or more of our clients will really value but it also makes us stop and think about our clients and what is really important to them. Do they need this or can we create bespoke reporting for individual businesses?
Businesses have different key performance indicators (KPIs) which help them monitor their business and its growth. Most businesses will be (and should be if they are not!) keeping an eye on their turnover, gross profit margin and net profit, but there are generally other key figures which are as important or more important to know for their own particular industry. This might be keeping track of the movement of the overdraft every week in graph format. Or recording numbers of enquiries, conversions or particular product sales each week or month. Or comparing specific costs over a number of months. These KPIs come from knowing your business and knowing what the key financial figures are important for you.
Do you know what your key figures are for your business? What do you monitor regularly to ensure you are on track? Many business owners only monitor their bank balance but if you look really hard at your business can you be sure that each product or service that you are selling is making the gross profit that you need it to in order to cover your overheads?
Cash flow forecasting software is very useful and even critical for some businesses but monitoring other key figures in a format which works for you will help you to get a better understanding of the key figures for your business.