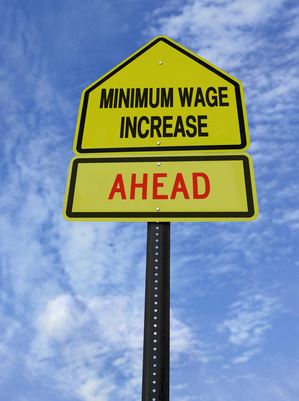 The new payroll year begins on 6 April 2020 and employers should be aware of the changes they will need to make to pay rates.
Every April the National Living Wage and National Minimum Wage are increased so employers will need to ensure that their employees are receiving at least the minimum hourly rate for their age.
The new rates for 2020-21 are as follows:
Age 25 & over increase from £8.21 per hour to £8.72 per hour
Age 21 to 24 increase from £7.70 per hour to £8.20 per hour
Age 18 to 20 increase from £6.15 per hour to £6.45 per hour
Under 18s increase from £4.35 per hour to £4.55 per hour
Apprentices increase from £3.90 per hour to £4.15 per hour
Apprentices can be paid the apprentice rate if they are aged under 19 or if they are 19 and over and in the first year of their apprenticeship. An apprentice who is over 19 and has completed their first year of apprenticeship is entitled to the minimum wage rate for their age.
If you provide your employee with accommodation you can charge them the offset accommodation rate of £8.20 per day for 2020-21 increased from £7.55 in 2019-20. If you charge them more than this amount for their accommodation and only pay them the Minimum Wage rate for their age you will be paying them less than they must be paid.
It is a criminal offence not to pay your employees the National Living Wage or National Minimum Wage.
As an employer you will need to check the current hourly pay rate for each of your employees to ensure they are being paid the correct rate for their age and that it will meet the new hourly pay rate for their age.