Last week our bookkeeping and payroll team enjoyed a challenging but fun evening at the Escape Rooms in Salisbury. It was the fourth year the team have chosen to go there to experience the well planned challenge of using clues to solve the mystery.
The team was evenly split this year with three very experienced crime solvers (!) and three who had never experienced an Escape Room scenario before and who were looking forward to finding out why we kept wanting to do the same thing every year!
Our new team members were very quick to join in and this year we completed the challenge in our best ever time of 52 minutes! Great work!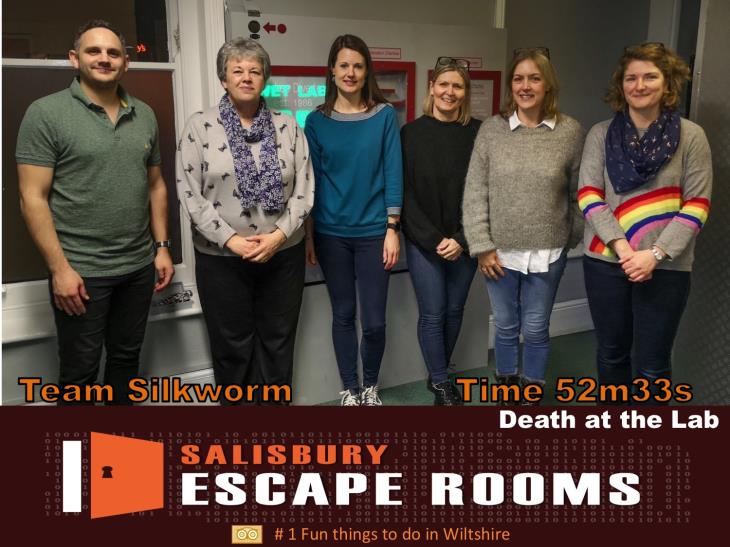 When you are working together as part of a team in a small office it is so important that everyone gets on. We are all busy with the work we do so it is really nice to have an opportunity to spend some casual time together out of the office. Working together at a team challenge like the Escape Rooms gives everyone an opportunity to enjoy something a bit different and interact with each other in a different environment.
We were delighted with our success and in particular beating all our previous times. Rounding off the evening with a relaxing meal together gave us a chance to catch up and reflect on how much we enjoyed ourselves and the challenge of the Escape Rooms.
As a business owner it is sometimes difficult to find time just to chat with staff as we are all so busy but having an evening out together occasionally is so worthwhile. The Escape Rooms and a meal afterwards is definitely our "go to" work social and I would recommend this venue to everyone looking for team building or just a fun event.