HMRC recently announced that there is a problem with their PAYE records due to a change in their IT in November.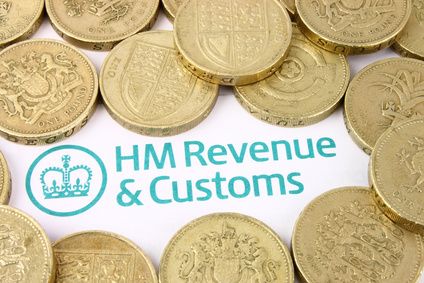 The announcement from the HMRC website is reprinted below.
As agent for the employers we provide payroll services to we are experiencing a higher volume of calls from HMRC concerning non payment. They are leaving very little time (we have experience of less than a week) between a PAYE payment being due and telephoning to request payment. However they are also aggressively chasing older underpayments of PAYE even though they do not have accurate records to work from. You should therefore be wary of a request for immediate payment. It may not be HMRC requesting it. Be sure about what you have paid and what you owe and I would suggest that you don't pay by card over the phone.
HMRC announcement:
PAYE details for 2013-14: tax month 8
HMRC's Business Tax Dashboard is not showing the correct payment position for tax month 8 for some PAYE schemes.Therefore, some customers may notice that payments made to HMRC between 21 November 2013 and 16 January 2014 are not showing correctly on the Dashboard.Customers affected may see:
that the amounts shown do not reconcile with the amounts actually paid
a duplicated payment
an incorrect method of payment, for example an electronic payment being shown as a cheque payment
HMRC is currently investigating the number of records affected by this error.

This arose because of an IT change made to HMRC's systems on 21 November 2013 that was corrected on 16 January 2014 to stop any re-occurrence. HMRC wants to reassure employers that they will not be pursuing any apparent debt relating to this issue.

HMRC will be correcting the data for the affected schemes over the next few weeks, so if you believe that you are affected by this issue you do not need to contact them.

HMRC apologises for inconvenience caused by this issue.