We have recently been recruiting for an additional quallified bookkeeper to join our team but it seems an almost impossible task. Why is that? Perhaps there aren't many who are qualified or maybe the variety of working with lots of different businesses is not to everyone's taste.
Bookkeeping is interesting, challenging and rewarding. As a bookkeeper you have responsibility for all accounting functions from sales invoicing through to management accounts and VAT returns and therefore are fully involved with the finance function of a business. This frequently includes providing support and advice, managing cashflow and processing payroll. It is really important therefore that bookkeepers are qualified because without the knowledge that manual bookkeeping training and subsequent qualification provides they are not able to solve accounting issues or develop appropriate recording methods.
Our business only employs bookkeepers who have a manual bookkeeping qualification because every one of our team has said that they could not do the job they do without the knowledge gained in that training. Even with a qualification there is always something new to learn but being part of a team means that you can gain experience and develop skills more easily than you would working on your own.
At least 50% of our new work comes from business owners who are not happy with the bookkeeping service being provided to them. Business owners pass over the accounting function when they get too busy to manage it themselves but frequently lose control of what is happening, leaving the "bookkeeper" to do what needs doing. They trust the "bookkeeper" to be doing the right thing - recording VAT correctly, filing the VAT return on time, recording payments received against the correct customer, paying the correct supplier, etc. Its only when the accountant looks at the accounts perhaps six months after the year end that they identify some issues. By that time you might have had a VAT inspection or an inspection of your accounting records by HMRC.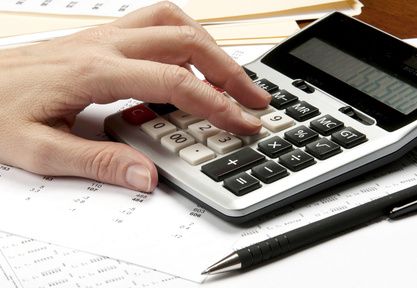 We frequently have to sort out accounting records that have not been maintained correctly. I would therefore encourage business owners looking for a bookkeeper to recruit someone with a qualification and some experience even though it seems from my recent experience that is almost impossible!
And I would encourage everyone who wants to be a bookkeeper to gain a qualification to at least Level 3. It shows commitment to your career - you couldn't be a nurse or a solicitor or an accountant without a qualification - and it gives you greater opportunity of finding a rewarding job.
There are of course good bookkeepers who do not have a qualification and just have the ability, common sense and attention to detail to carry out day to day bookkeeping efficiently but they, too, need support and advice from time to time. We help with that too! There are also qualified bookkeepers who just can't do the job - gaining a qualification is only the first step.