Lots of businesses struggle with cash flow particularly in times of rapid growth and banks are frequently not forthcoming with an overdraft or loan. If they are you generally have to jump through hoops to get one. Overdrafts should be for seasonal fluctuations in cash flow not for ongoing use so if you find it difficult to get out of your overdraft you may find that your bank forces you into having a loan and that can be harder to deal with as you have to make regular monthly payments. On the other hand paying off your borrowing monthly means that it will, or should, eventually disappear.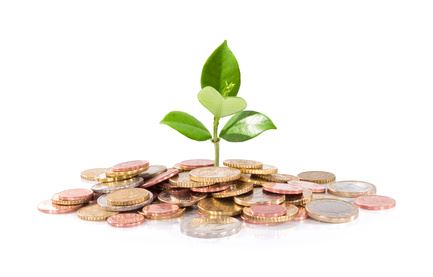 There is an alternative though - factoring. You can sell your invoices to a factoring company and within 24 hours you will have a percentage of their value available to transfer to your bank account. Some banks put this percentage as high as 90% but 70% is a more usual figure. Factoring therefore enables you to receive almost immediate payment for your invoices rather than having to wait 30, 60 or 90 days for payment from your customer. You receive the balance, after the finance company has taken their fees, once your customer has paid. The factoring company will also chase up payments when they are due and can also offer debtor protection, for a price, to cover bad debts.
This is, of course, a fairly expensive way of having better cash flow but for some businesses it has enabled them to grow. Manufacturing businesses generally have to pay for stock up front and may have to wait 60 or 90 days for payment. In reality payment can be much longer than this as stock may be coming in from overseas taking several weeks and the customer may take 120 days to pay.
There is a downside to factoring and that is that it can be difficult to get out of. If you become used to receiving funds as soon as you raise an invoice it can be tough moving to a situation sometime in the future where you have to wait 30, 60, 90 or 120 days to receive payment, but as long as you know this you can plan for the day when cash flow improves.
There are other options worth considering like Invoice Discounting. Visit this website which has some useful information to find out more about cash flow options http://www.aldermore.co.uk/business/ .