A long term client of ours with a rapidly growing business has just made the switch from Sage to Xero. We have used Sage for their accounts for many years but it is becoming more cumbersome for some types of business and the more we use Xero the more advantages we can see for different types of business. This particular business has a large number of invoices from a small number of customers and we can save input time by just copying a previous invoice. We could also use Receipt Bank which will scan and import the invoices directly but we prefer to see and know what is going into the accounts so we can monitor for duplicates and inaccuracies.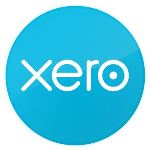 Not only will copying previous invoice details save input time but there is no need to enter a payment because the automatic feed or upload of bank statements enables quick matching of payments to suppliers.
Our client will be able to access their Xero accounts to see outstanding invoices and identify those needing to be paid. It will make it so much easier to keep the accounts up to date. There is of course one disadvantage - with access to the accounts the client might change or add something we don't know about!
Xero accounts software is improving all the time and is being used by lots of business owners to keep up to date with their accounts.
The conversion from Sage to Xero was very straightforward and was carried out promptly through one of the Xero partners and we have 12 months of historical data plus current year to date.
If you are thinking about moving from Sage to Xero, or Quickbooks to Xero contact us and we can help make the move seamless, check your data for you when it comes back and give you some training on Xero to get you started. If you would just like someone to get your accounts organised we can do that too!