Some of our clients joined us on Friday at a seminar about Pension Auto-Enrolment which we held with in conjunction with a local pension company, I think we were all pretty surpised to find out what is expected of small business owners and even more so at the penalties which can be imposed for not complying.
Small businesses will be required to put an appropriate pension scheme in place by their Staging Date which will be between 2015 and 2017. Every business will have been notified of their Staging Date which was decided more than two years ago. You can find your Staging Date by entering your PAYE reference into The Pension Regulator website.
Employers will not only be required to source a pension scheme but to auto-enrol certain eligible workers into that sheme. Even if the employer does not have eligible workers to auto-enrol they will still need a scheme as they may have workers who are entitled to opt in to the scheme or others who may request to join. Whether a worker auto-enrols, is entitled to opt in or who can request to join is dependent on their earnings and their age. Workers will need to be assessed every time their pay is processed to see which category they fall into. If a worker's pay remains the same every pay period then the assessment won't be necessary until the thresholds change. However workers who receive bonuses, overtime, deductions, those who are seasonal workers, those on zero hour contracts, etc will have variable pay each pay period and therefore will need to be assessed every time to see if they must be auto-enrolled, whether they can opt in or whether they are eligible to join.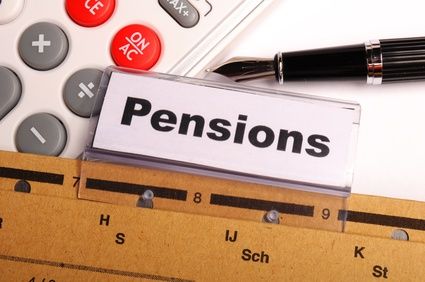 In addition to regular assessments employers will need to communicate with their employees about Pension Auto-Enrolment before their Staging Date, provide information about the Scheme that they will join and receive communications advising that they are either auto-enrolled, able to opt in or eligible to join the scheme. Workers who are auto-enrolled can opt out of the pension scheme, but they must not be encouraged to do so (there are penalties if you persuade your workers to opt out), and any contributions which have been deducted from their wages must be refunded.
Pension contributions for employers start at 1%, increase to 2% in October 2017 and 3% in October 2018. These are minimum contributions. Employee contributions start at 1% increase to 3% and then to 5%.
Pension auto-enrolment talks about workers rather than employees because it may be that workers who are not your employees must be auto-enrolled in your scheme.
It is recommended by pension providers that you should start preparing for Auto-Enrolment at least 12 months in advance of your Staging Date so you are prepared for the costs. There will be a cost for putting a pension scheme in place in addition to the contributions you will have to make and a possible annual management fee.
We will be providing an Auto-Enrolment administration service to our payroll clients so if you would like to ease the administration burden give us a call and see how we will be able to help you.
For further information on Pension Auto-Enrolment vist The Pension Regulator website.