The VAT Flat Rate scheme is available to businesses with turnover up to £150,000 per annum. It is advantageous to small businesses as the VAT payable to HMRC is calculated as a percentage of gross sales rather than 20% of net sales less 20% of VATable purchases. It makes calculating VAT due much more straightforward, record keeping is easier AND you are likely to pay less. Always an advantage!
The percentage rate you can use varies from business to business - you have to apply to HMRC for the percentage rate you think is correct for your trade. Agricultural services would pay just 11% of their gross sales, whilst recreational business pay just 8.5%. You must still charge your customer 20% on net sales.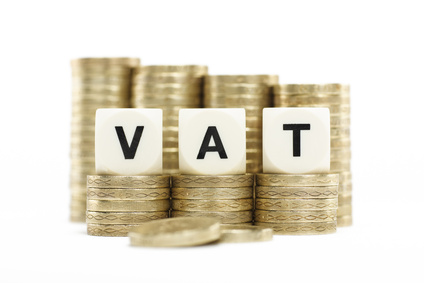 This VAT scheme suits business who have only a few purchases per year on which they could claim VAT. For example, if you provided business services totalling £120,000 per annum gross and used the Flat Rate Scheme you would pay 12% of this total (£14,400). If you used the VAT Standard Accounting Scheme you would pay 20% of net sales (£20,000). You would, of course, be able to deduct VAT on your purchases but you would need £28,000 (excluding VAT) of purchases with VAT on over the year in order to reduce your VAT to £14,400.
It is really worth doing the calculation to see if this scheme would suit your business. This scheme is only available to businesses with turnover of less than £150,000 per annum and you have to leave it as soon as you are likely to reach a turnover of £230,000 per annum.
If you need help with keeping your accounts or doing your VAT return give us a call.