Xero is becoming more popular with our customers. The 24/7 availability of accounts information and access to current and previous management reports helps business owners work on their business and plan cash flow and growth.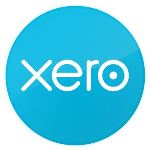 Xero have offered two months free to new customers who sign up before 31st March. We have four of these subscriptions left and its a good opportunity to trial Xero for double the normal length of time. Two months will enable you to really find out how Xero can benefit your business.
As bookkeepers the advantage of Xero for us is that the bank transactions feed straight into the accounts reducing the amount of inputting time and the opportunity for errors. Reconciliation is quick and easy and invoices and journals are easily duplicated.
Our clients find that Xero enables them to keep on top of their unpaid customer accounts and plan their supplier payments. Customer receipts are quickly allocated to the customer's invoice ensuring that debt chasing is accurate. Our clients' cashflow has improved dramatically because their invoicing is done more frequently with invoices being emailed directly to customers and late payments followed up promptly.
Would Xero benefit your business? We will set up Xero for you and provide one to one training so you can use it yourself. Or if you prefer we can become involved with some or all of your bookkeeping on Xero. We will help with whatever makes running your business easier for you.
Is it time you took the leap and made keeping your accounts easy? Contact us NOW to take advantage of the FREE subscription for two months which is only available until 31st March (and we now only have FOUR left).