Book-keeping is the recording of financial transactions to produce an income and expenditure statement which will show a business owner how their business is performing and a balance sheet which will show the assets and liabilities of the business.
Bookkeeping can vary from straightforward recording of receipts and expenses to more complex maintenance of customer sales and receipts (sales ledger), supplier purchases and payments (purchase ledger), bank reconciliation and VAT returns.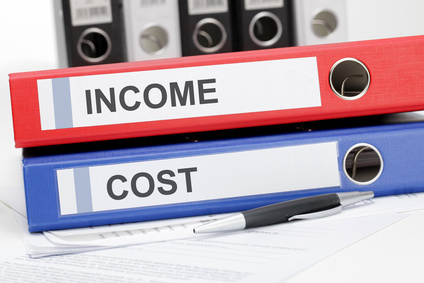 Bookkeeping is important because without tracking your income and expenditure, knowing what your costs are and how much money you are owed your business will struggle to keep going. Maintaining up to date accounts and reviewing them regularly will ensure you know exactly what is going on. Do you know how old your customer debts are? Do you know how much you owe a supplier without them telling you? Its easy to know how much money you have in the bank but do you know whether you have enough to pay the bills which are looming?
If you are VAT registered are you keeping track of how much VAT you will have to pay or do you get a shock when you do your VAT return?
Book-keeping has a lot of aspects to it. If you are a sole trader your records will be simple to keep - just ins and outs - but you still need to keep control of what your customers owe you and ensure you get paid on time as well as knowing what you have to pay out so that your debts don't become unmanageable. As a business grows the bookkeeping will become more complex - more than one bank account and a credit card to reconcile, PAYE and VAT to complete and pay on time.
In addition to maintaining a record of your trading income and expenses bookkeeping also maintains a record of your assets and liabilities. Assets are the things you own which are of value to the business - for example your stock, your computers, your furniture, your vehicles - and liabilities are what you owe - for example PAYE to HMRC, a loan to the bank, your suppliers.
A bookkeeper will carry out bookkeeping for you not only releasing your time but bringing efficiency, knowledge and experience.