Reading Talk Business magazine recently I came across an article titled "Payroll errors slowing UK small businesses in the race for talent" which made interesting reading. Recent research of 1,000 consumers by Sage showed that 35% of respondents would look for a new job if their employer paid them incorrectly just once. 51% would lose trust in their employer at the first sign of payroll issues, and half admitted that payroll errors would cause them to resent their employer. 44% revealed that the prospect of being paid late or incorrectly would make them enjoy their job less.
So getting payroll right is vital for your business and for retention of your staff. Not paying your staff when they expect to be paid is a massive clue that your business is suffering from lack of cash.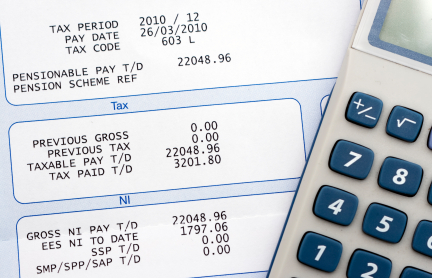 As a business owner you need your staff and it is your responsibility to look after them. They will have financial commitments which, if you pay them even one day late, may cause them extra expense and put them in financial difficulty. Your staff deserve to be paid on time for the work they have done.
HMRC have led us to believe that anyone can process payroll. There is a wealth of information on their website and a free payroll processing package if you have 9 employees or less. But what happens when things become a little more complex? Understanding what you can deduct from an employee, how to calculate holiday pay, and now dealing with assessing your employees for auto enrolment is involved. If you can get through to HMRC for help you will be one of the lucky ones. But will they be able to help you? In most cases they will direct you to the guidance on their website - annoying because if you understood it in the first place you wouldn't be ringing them for advice!
If you have good staff look after them by paying them correctly and on time and if your payroll is becoming a little more complex we can help you. Our payroll service is run by a payroll qualified team who have experience with all types of pay, deductions and additions and who will deal with HMRC on your behalf when necessary. With auto enrolment obligations for all small businesses just around the corner our auto enrolment administration service will set up and manage this for you. Choosing to use both our payroll and auto enrolment services will provide a pain free and cost effective solution for both of these important tasks ensuring your staff don't become one of those who lose trust in or resent their employer.
Contact us if you would like some help with either payroll, auto enrolment or both.