This week I thought I would tell you about my experience of good customer service - not once, but twice in one week.
A couple of weeks ago unfortunately I had reason to make 3 complaints about services in just two days. Its not something I would normally do but on these occasions I felt I should.
The first was a passenger throwing rubbish out of a lorry window into the hedge in front of some houses. I know we see people do this frequently but this was a council rubbish lorry so all he had to do was put it in the back next time the lorry stopped!
I rang the council and after almost 4 minutes of holding I thought I might as well draft an email to them while I was waiting. As I finished the email a message came on the phone (I had been hanging on for over 5 minutes by this time) to say I was 7th in the queue! What a time to tell me after I had wasted 5 minutes of my time and the cost of the call. So I completed my email with a second complaint about the telephone service.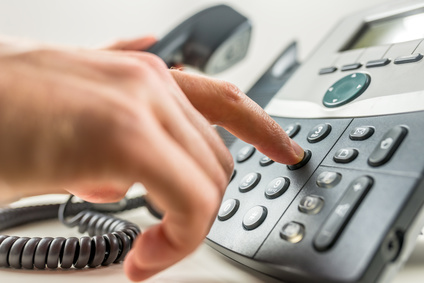 Later that day I received a call from a lady at the council about my complaint. "About the rubbish?" I asked. "No about the delay in answering your call" she said. She was very apologetic and explained the reasons why. I thanked her and said I really appreciated the call as it showed my complaint hadn't fallen on deaf ears. "What about my complaint about the rubbish lorry" I asked. "That's been passed to the waste department to deal with."
The next day I received a delivery from TNT. We have an alarm on our entrance door so we know when someone comes in to reception and one of us will go out to greet them. This courier driver did not wait in reception, he walked straight down our hallway and back again before someone could get to the door to meet him (which takes only a few seconds). Half an hour later when I came out of my office into the hallway I was horrified to find muddy boot marks up and down the hallway. It hadn't been raining but it looked as though the driver had been walking in clay. We tried to hoover it up but it wouldn't.
I wanted to complain at the thoughtlessness and all I could think was to complain to our contact at the company who had sent us the delivery. He came back very apologetic and said they would contact TNT. I thought no more of it, except every time I walked down the hallway as the mud wasn't coming out!
A few days later I received a call from a courier company. They weren't sure if they had the right person but they were trying to follow up on a complaint about one of their drivers. "It was me who complained" I said. "The driver walked up and down our hallway with muddy boots. It looked as though he had been on a building site and his boots were covered in clay." "He had been" the manager of the courier company said. "He had been traipsing around a building site for half an hour trying to get someone to sign for a package and had kept being sent from one person to another."
I had a very nice conversation with the manager of this local courier company which had stepped in to help out TNT. He was extremely apologetic and the driver apparently mortified at what he had done. He just hadn't been thinking as he was, by now, running very late.
The highlight of these stories for me is not, of course, the complaints I had to make but the fact that they were followed up by nice people who apologised. Of course they wanted to justify why, as we all would, but their reasons were perfectly acceptable and neither of them made me feel that I shouldn't have complained.
This is an excellent example of good customer service. Of course no-one wants to have to deal with a complaint but sometimes things do go wrong and you have to. Being on the receiving end of not one, but two apologies in a week I now realise how important that aspect of customer service is. People don't want to receive goodwill gestures or gifts. They just want someone to pick up the phone, be honest with them and apologise. We all learn from our mistakes.
I'm still waiting to hear from the waste department but won't hold my breath!
What is good customer service for you?