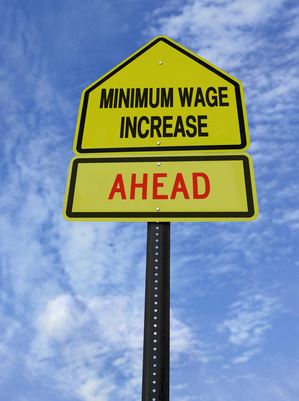 From 1st October 2016 new minimum wage rates will apply to workers up to the age of 24. The National Living Wage rate of £7.20 per hour which was applicable from 1st April 2016 doesn't change. The National Living Wage must be paid to workers aged 25 and over.
Workers aged 21-24 will see their pay rise from £6.70 per hour to £6.95 per hour.
Workers aged 18-20 will have an increase from £5.30 per hour to £5.55 per hour.
Workers aged 16-17 will have a pay rise from £3.87 per hour to £4.00 per hour.
Apprentices aged under 19 or over 19 and in their first year of apprenticeship will increase from £3.30 per hour to £3.40 per hour.
In future all minimum wage rates will be updated on 1st April commencing 1st April 2017.
Employers will face heavy penalties if they are found not to be paying the National Living or National Minimum Wage. The penalty will be 200% of the amount owed if not paid within 14 days. Employers who fail to pay will be banned from being a Company Director for 15 years.
There are some workers who are not entitled to receive the National Minimum Wage:
Self-employed people
Voluntary workers
Company directors
Family members
Check that you are paying your employees the National Minimum Wage and apply any increase due to the first pay period after 1st October 2016.