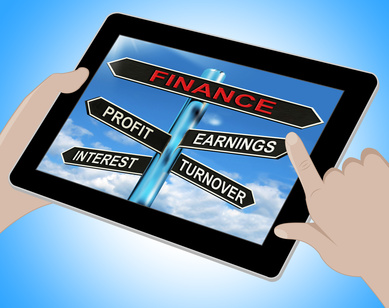 Cloud accounting software such as Xero, Quickbooks Online, Sage One and Kashflow are becoming more popular with businesses. Gone are the days when only the bookkeeper or the accountant could do the accounts because no-one else knew how to use Sage. Web-based software has given business owners the freedom to do their accounts whenever and wherever they like.
These new softwares are more user friendly and logical and are much quicker to use. With your bank transactions feeding directly into the accounts you can quickly allocate receipts to a customer invoice and payments against an account code or to a supplier invoice. The software will even anticipate where you want to put a cost based on where you have put it previously, or it will highlight an invoice for you to match a receipt against.
Relying on software to this extent could get you in a pickle though! It is really easy to go with what the software suggests but it can be wrong. The software will find you an invoice for the same value as the money being received. That may be correct but that income could be from another customer, it could be more or less than the amount invoiced or it could be for an earlier or later invoice than being shown. If you match your income to the wrong invoice you could be chasing the wrong customer for payment which will make it appear that your accounts aren't up to date or disorganised.
Keeping your accounts is much easier with these new softwares but the information you get out is only as good as the information you have recorded. If you are not consistent with your allocation of income and costs your profit and loss will not be at all useful. If you do not understand what you can claim VAT on and what you can't opens you up to a penalty if you had a VAT inspection - just because a receipt has VAT on it doesn't mean your business can claim that VAT. If you send your customer invoices and then record their payment to you as a receipt instead of against the invoice you will have doubled your turnover, doubled your VAT due and have an increasing debtor value on your balance sheet. If you record supplier invoices but don't match the payment to the invoice you will be recording your costs twice and claiming VAT twice and HMRC won't like that!
So whilst cloud accounting is definitely much easier for anyone to use there still needs to be an understanding of where the transactions are going into your accounts and how it affects the figures. Bookkeepers have that understanding and therefore there is still a place for them even if you can and want to do some of it yourself. Bookkeepers work with accounts all the time and therefore can see instantly when something is wrong and can easily put it right. They will ensure that the reports you get out of the software are accurate, consistent and meaningful. So there is still a place for a bookkeeper in your business and whilst you may not need them to do so much a good bookkeeper will be able to add value in other areas of the accounts.
In the six years we have been using Xero we have had an increasing number of businesses contact us for help sorting out their accounts. Everything has become muddled and they know the figures aren't right but they don't know where to start correcting it.
Some are fairly straightforward to sort out but some just need to be started again. Xero provide training videos to get you started but sometimes this is not enough to give you an understanding of what you need to do to get set up and then to do it correctly on an ongoing basis.
Rather than start off with your accounts in a mess it makes sense to have the cloud accounting sofware set up for you and then to receive some face to face training so you understand what you need to do, why and how. Our initial setup and training sessions will ensure keeping your accounts is straightforward and enjoyable and our ongoing support or follow up training sessions are available if you need them.
And if your accounts are in a bit of a mess we can take a look and let you know if we can sort them out or whether you need to start again.
We are here to make keeping your accounts a natural part of running your business and when you find you don't have time to do it yourself we can help you with that too!
Our knowledge and experience of bookkeeping and a variety of accounts software will get your accounts organised and give you a greater understanding of your business finances.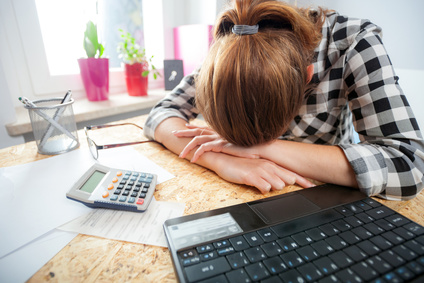 Don't feel like this!
Give us a call to see how we can help you.