As a bookkeeper with a successful bookkeeping practice I frequently receive emails from people who want to become bookkeepers asking me for advice. I am happy to answer their questions and point them in the right direction for qualifications. Or at least I was....
Already this year I have received half a dozen such emails and having taken time to put thought to their questions and respond to their email I am disappointed that not one of these people took the time to respond with a thank you.
Of course I didn't have to reply at all but to me that would have be discourteous. Now I am afraid I will no longer respond personally to those requests. Instead I will cover some of their questions here. I apologise to the few who would never have forgotten those two little words and thank those in the past who have acknowledged my response.
Bookkeeping is a skill to be learned just like becoming a car mechanic or a farrier or an architect. There are qualifications to be gained and experience to develop. It takes time to become a good bookkeeper and the learning is never over. Bookkeeping has responsibility and requires ongoing research and training to keep up to date with constant changes in regulations.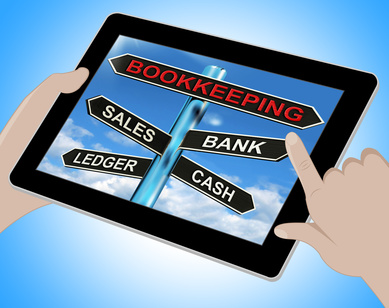 Administrators may develop bookkeeping skills through working alongside someone else or show an aptitude but there are aspects of bookkeeping which are more complex and studying for a manual bookkeeping qualification will give a very good foundation for understanding these more complex aspects. Learning how to use accounts software does not give you the bookkeeping knowledge you need: it will only teach you how that software works. Bookkeeping qualifications can be obtained through the International Association of Bookkeepers (IAB), the Institute of Certified Bookkeepers (ICB) or the Association of Accounting Technicians (AAT). Study can be by attending College or by distance learning.
Some people want to become a bookkeeper because they think it is better paid than administration or more flexible but perception is not reality. Being a self-employed bookkeeper and working as and when you like does not equal more income than being employed. It takes time to build up your client base and whilst you might only want to work 20 hours a week is that 20 paid hours or 15 paid hours plus 5 hours doing your own business administration, accounts, research and updating your knowledge (to name just a few of the tasks you will have to do when you are self-employed)?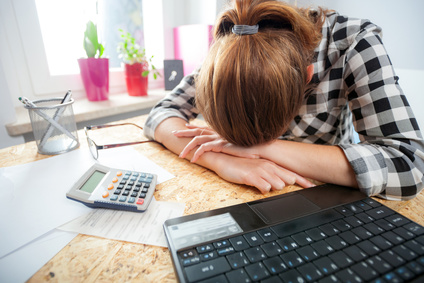 And as a self-employed person you will not receive holiday pay or sick pay and you may not have anyone to help you if you are not sure how to do something. Employment is a routine. You know what hours you will work and you know you will be paid for all the hours you work. When you are self-employed your day doesn't end at a set time and some of your time may not be chargeable.
Bookkeeping has deadlines. You can't miss a VAT deadline because you want flexible working. You have a responsibility to your client to be able to do the job that you told them you could do, to meet their deadlines and to keep yourself up to date.
So to all those who really want to become a bookkeeper be prepared to put in some hard work to gain your qualifications and know in advance that building your client base will take time, your income will be slow to grow and the flexibility you expect will soon disappear. But for those of you who are committed to it bookkeeping is interesting, challenging, frustrating, involved, demanding and very rewarding. If you are freelance it can be lonely but you do get to work with a variety of people and different types of businesses which makes it very enjoyable too.
I love bookkeeping and so do the bookkeepers in my team. Good luck to all of you who choose the same path.