The newest recruit to our bookkeeping team joined us at the beginning of May. Ryan is a trainee currently about to complete his Level 3 exams. I know Ryan is really enjoying the variety of work we do and being able to learn from our experienced bookkeepers but I thought it would be interesting if he wrote about why he chose to do accounts and how he has found the first few weeks. This might help others considering a similar change because it is always daunting, as well as exciting, to take a massive step in a different direction.
Here is the beginning of Ryan's bookkeeping journey in his own words..............
"For 16 years I had applied my trade in the manufacturing industry, starting as an assembly operative and working up to Production Manager. However, 12 months ago I decided I was ready for a whole new challenge.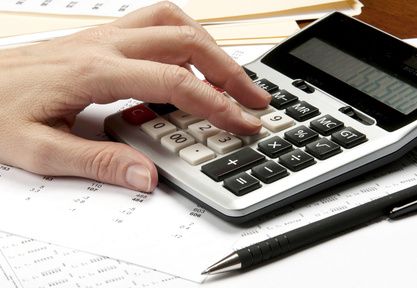 After a bit of research and identifying where my interests really lie, the direction I took was to train to become a bookkeeper/accountant, because who doesn't love maths! (Plus you get to use a calculator).
I knew this would be a very difficult route to take with very little to no experience in the field, so I began to expand on my knowledge by starting an accountancy course with AAT (Association of Accounting Technicians). You would think that working full time, whilst studying in the evenings and on weekends would be too much, and you wouldn't be wrong, but when you're passionate about wanting to learn and enjoy gaining the knowledge, then you just forget about where that time goes.
After sending my CV out to different companies and agencies, in the hope that someone would be willing to put a bit of time and patience into an inexperienced individual, as expected the replies I had were "Unfortunately you have not been successful due to your lack of experience" which of course I understood. Although I was lucky enough to have a couple of interviews, the lack of experience meant I wasn't offered the position.
As someone who doesn't give up easily, I persevered and continued with my studies knowing that one day someone would be willing to give me the opportunity. Then, 9 months into my studies I applied for a job with Sandra Silk Bookkeeping and Business Services, again the job was advertised as requiring a person with experience, but to my surprise I was invited for an interview.
Within 10 minutes of being interviewed by Sandra and understanding the type of business Sandra runs, I knew this was the person I wanted to work for and just how much knowledge and experience I would gain, along with my studies at home.
Sandra offered me the job and I accepted straight away.
On my first day, it was obvious how professional Sandra Silk Bookkeeping is and how serious Sandra takes her business and the industry. Company procedures were discussed with me immediately so that I understood the ethics and ethos of how the business is run. A commitment to provide a professional and high quality of service has never rung so true.
As with any new job you always question whether the current staff will like you, whether you will get on with them etc, but I can honestly say I was welcomed into the company with open arms. All the staff at Sandra Silk Bookkeeping have put the time and effort in to help and support me on this journey.
It is now 8 weeks since I started with Sandra, but it really does feel a lot longer and I know that I have definitely made the right decision in joining the business.
I hope that in the future with the knowledge and experience I gain, that I will be an invaluable member of staff within Sandra Silk Bookkeeping and am thankful for Sandra in giving me the opportunity."
As a business we welcome trainee bookkeepers in our team. Most of the bookkeepers who have come to work with us have started as trainees and have soon gained a wealth of knowledge and experience which is valuable to them and for the clients who outsource their bookkeeping to us.
Everyone has to start somewhere and why not with us where we can provide support and guidance.